Mexico City-born Beatrice Valenzuela is the designer behind a line of shoes so favored among creative types in Los Angeles that you can almost bet on spying a pair or two at just about any cultural gathering. Handmade from leather and recycled rubbers, the shoes are perfectly, classically bohemian. When not designing shoes and other sweet accessories, Valenzuela lives in a tree house home in the hills of Echo Park with her growing family. We visited her flagship store on Echo Park Avenue to learn more about her story and inspirations.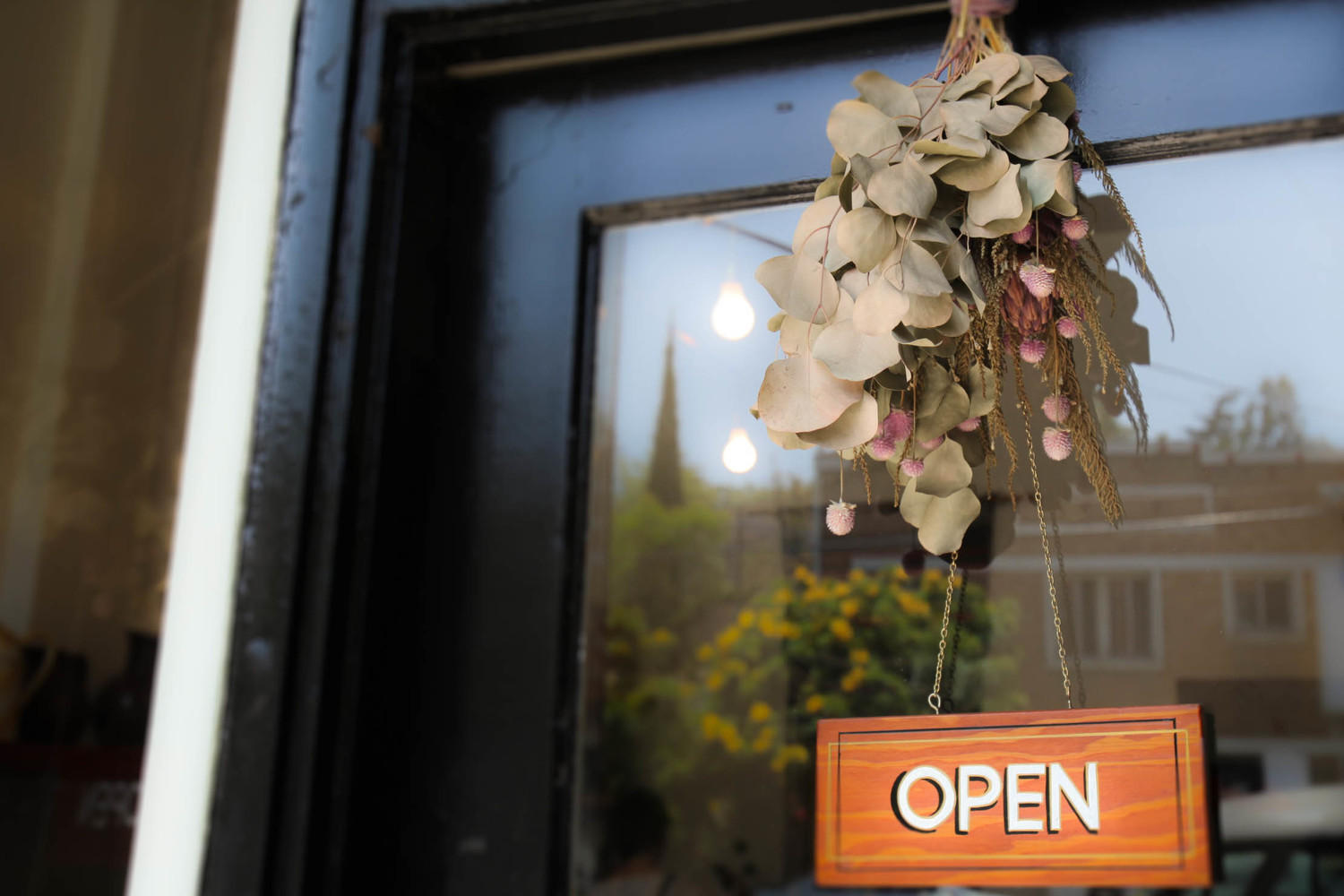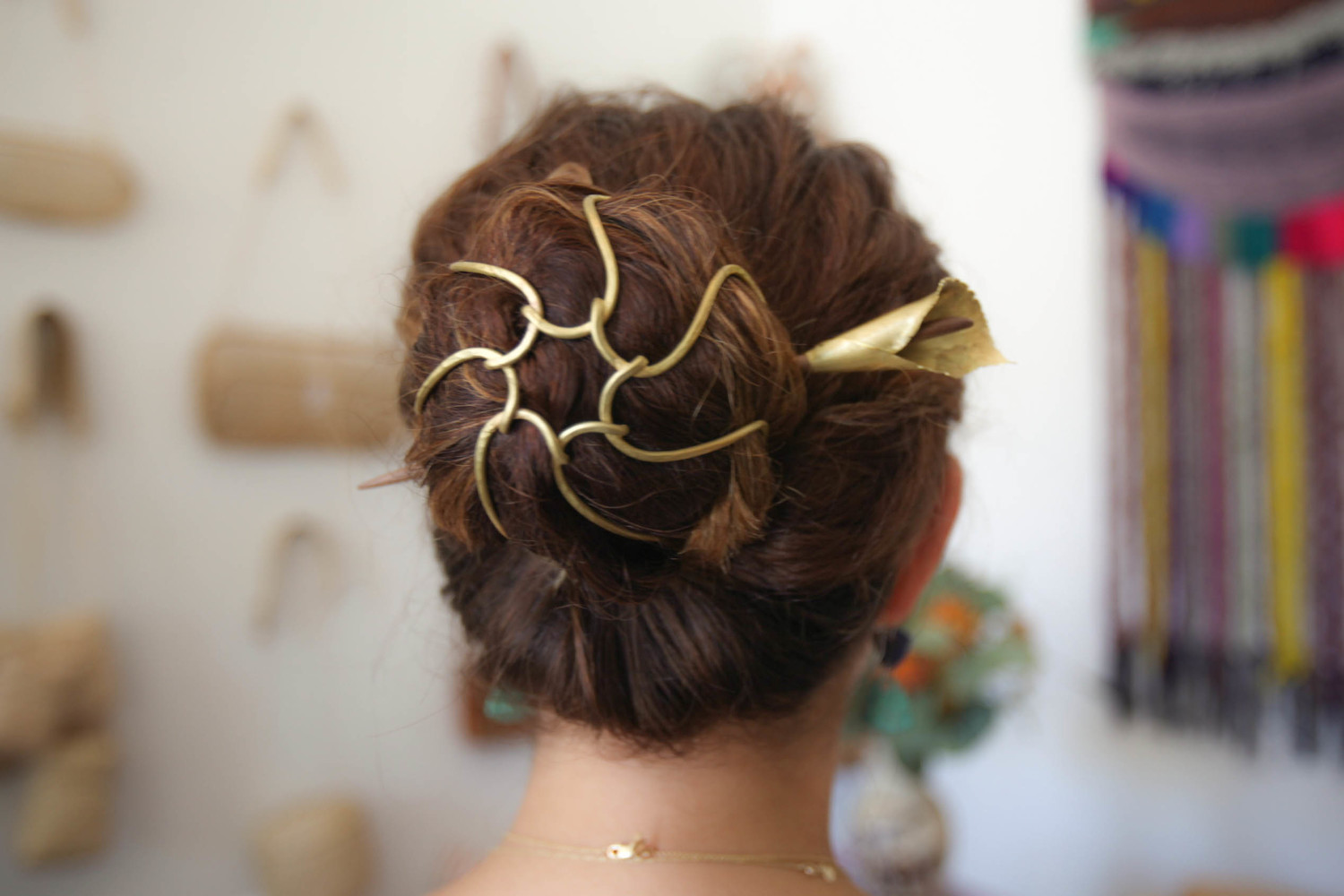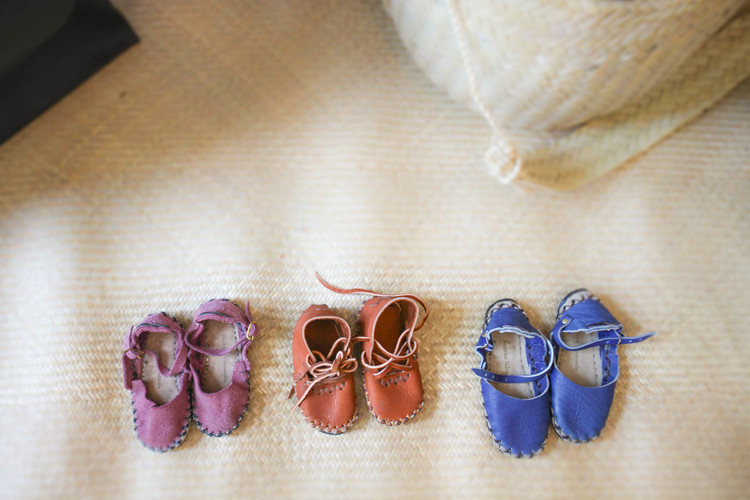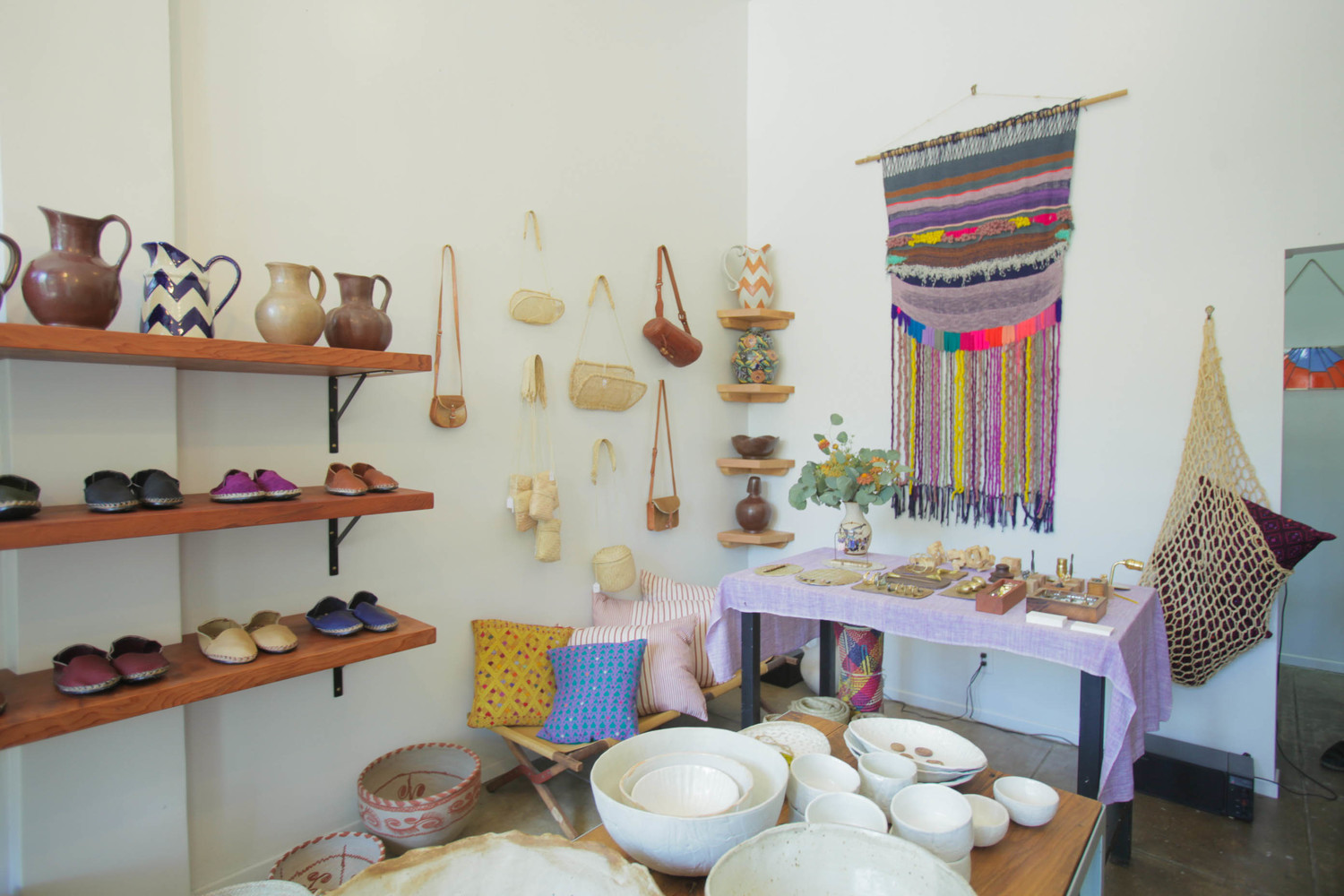 Your store is full of gems collected on travels. What is your favorite place to find unique treasures ?
We love traveling to the southern parts of Mexico to meet with artisans making beautiful objects. I specially like Oaxaca, Yucatán, Chiapas and Puebla.
How did you decide to open up a store?
Many of my clients were asking about a showroom for my shoe line. They were coming to my home, which at that time was my office, to pick up their shoes. My living room was covered in baskets filled with shoes and my dinning table was my desk. When the space next door to Cookbook became available, my partner and lover Ramsey Conder and I jumped on it. The timing was perfect. I like to make things that I need in my life. I figure if I want it other people might too!
You've lived in many different cities. Why is your current home different, special or inspiring?
I've lived in Mexico City, Paris, New York, New Jersey, Phoenix and San Diego. Currently, I live in Echo Park in Los Angeles. I love where I live because I love being surrounded by so many different groups of people with such diverse interests, cultures and languages.
How does where you live inspire you or shape your art?
I love big cities and I've found that wherever I'm living is where I want to be. So I would say that today, Los Angeles is my favorite city. Echo Park inspires me so much because I get to live in this big city with all of the great things LA has to offer but still have a little secret tree house perched up in the hills.
You're a co-founder of the Echo Park Craft Fair.
Yes! I feel so lucky to be surrounded by such innovative creators. The Echo Park Craft Fair was created to host as many of these people as we could. It really has become a destination to visit and be inspired. It's an incredible exchange between designer and viewer/consumer.
What are somethings you're working on or dreaming up for the future?
I'm working on a new shoe line collaborating with Ramsey. He is designing all of the hard ware. I am also working on a brass and walnut accessories line which I'm super excited about it. We are selling the ear cuffs and hair cages with pins at our store.
Where is your favorite place to travel to? Why? How often do you travel?
I look for culture and good food when I travel. These are the things that are most inspiring to me. We travel outside of the USA at least once a year with my family – it's usually half searching for treasures, half relaxing by an ocean.
Do you have a travel philosophy? If so, can you share it?
Only travel with people you know you travel well with. And always try to stay open minded. Travel with an open heart!
What's your preferred mode of transport + travel?
I prefer to travel by plane (any size I'm very comfortable in planes), train and boat (even though I tend to get sea sick sometimes, I still find it fascinating!)
What is the most memorable trip or journey you've ever taken?
About 12 years ago, Ramsey and I traveled to Italy together for about 2 weeks. We met up in Rome, then traveled by train to Napoli. Napoli is so wild - true anarchy. Then we took a boat to Palermo in Sicily. Once there, we took a train to Taormina, Messina and down to Syracusa where we befriended some locals and listened to fabulous music and drank Sicilian wine. On our way back to Milan we traveled by train, and the train actually gets on a boat somehow to cross that little bit of ocean and then back on train tracks! That really blew my mind. Sicily is really spectacular. It was like going back in time.
Can you share something interesting or formative you've learned while traveling?
Traveling will open your eyes in a way that nothing else can. Coming into contact with people having such different and also similar ways of lives really makes you feel connected as humans. It expands your mind!
BEATRICE'S LA CITY GUIDE
Favorite place to get inspired in LA:
The Echo Park Craft Fair for the vast amount of good objects, eye candy and good food to be had.
Favorite local art gallery/museum:
I really love the Hammer. They always have such great group shows like the one up now called Made in LA.
Favorite restaurant:
The Hungry Cat in Hollywood because they have the best cocktails in town, oysters and delicious everything!
Favorite store:
I'm always inspired by Mameg in Beverly Hills. They treat fashion as art.
Favorite evening activity:
Drinking cocktails on my porch watching the sun set really makes me pause and feel grateful.
Favorite place to be on a Sunday:
A beach day anywhere north of Malibu. The beaches up there are so gorgeous.
Favorite place to visit in California (outside of LA):
Big Sur is one of the most beautiful places I've ever been in my life. There's nothing quite like it.
Any off-the-beaten path places you'd like to share:
There are so many hot springs throughout California. I've been to the ones in Apple Valley and really loved them. I would like to soak in more!